Occasionally a driver will need to change their fatigue scheme, such as between Standard Fatigue Managent (SFM) and Basic Fatigue Management (BFM) fatigue schemes.
There are two separate ways to change fatigue schemes for the NHVR approved Quallogi EWD, one for Casual Drivers and another for Company Drivers
Please note - As per NHVR Fatigue Management guidelines:
Drivers who change from BFM to Standard Hours, or vice versa, must not drive a fatigue-regulated heavy vehicle unless:
the driver is compliant with all the work and rest requirements of the new work and rest option (i.e. Standard Hours), or
the driver has had 48 continuous hours of rest
Casual Drivers
Casual drivers can set a fatigue scheme at the start of each shift. Once logged in, Swipe to start a new shift.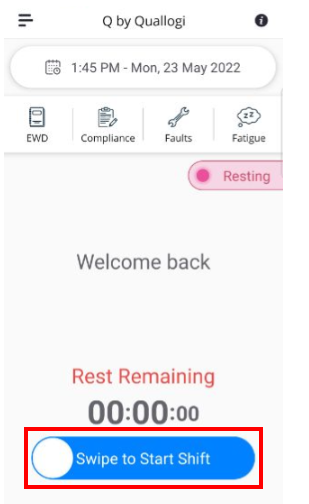 Click OK to start a new EWD (Electronic Work Diary) shift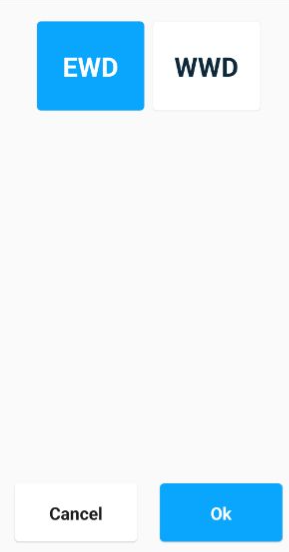 Choose your driver type then click Ok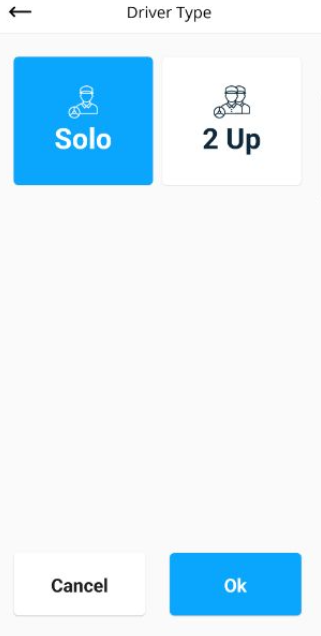 From the next Setup your Driver Profile screen, you can set the Fatigue Scheme, by clicking on the drop down box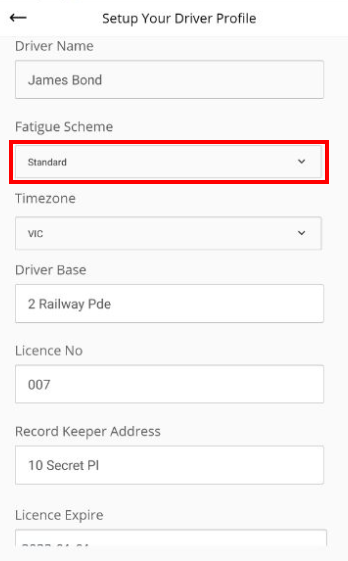 From the pop up, choose your Fatigue Scheme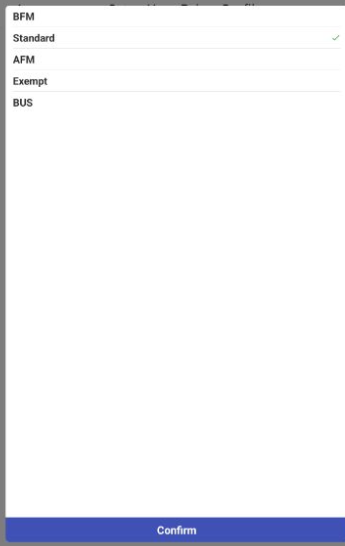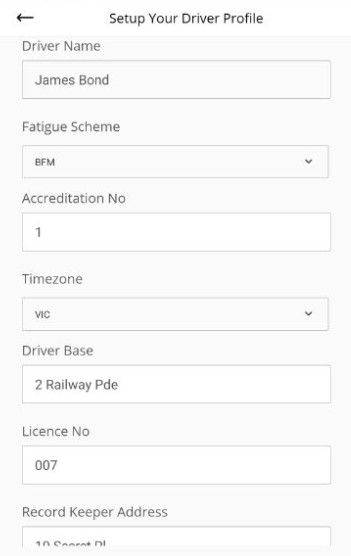 Once you finish the driver declarations and start of shift forms, then the timer will calculate work and rest times based off the selected fatigue scheme.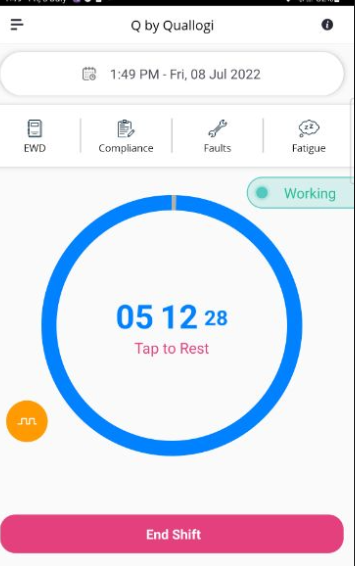 Company Drivers
In Q-Control, click into the Driver menu from the left pane.
Click the Edit icon for the driver that you wish to change the fatigue scheme for.

Scroll down to the Work / Rest Option field.
Click on the dropdown box, and select the fatigue scheme for the driver.

Click the Update Driver button to save the changes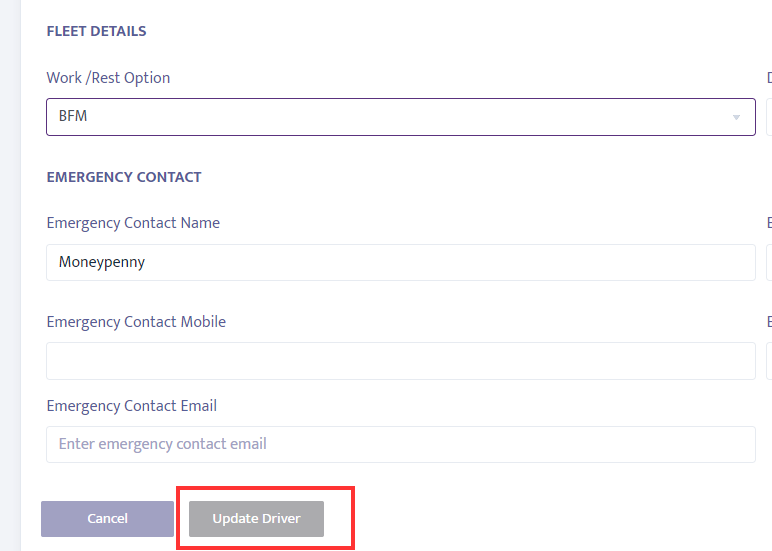 When the driver starts a new shift, the work and rest calculations will be based off the updated fatigue scheme selected for the driver.