Non compliance view allows you to view all breaches.
1. In the main view (Home screen for Q) select the EWD icon. See below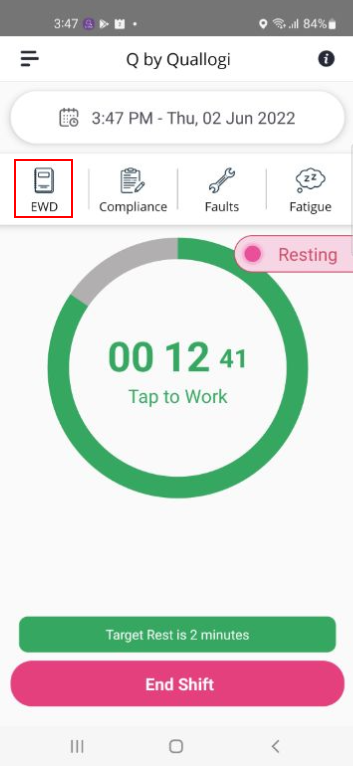 2. Once you have clicked on EWD it will take you to a screen similar to this. Click the button (book icon) highlighted below.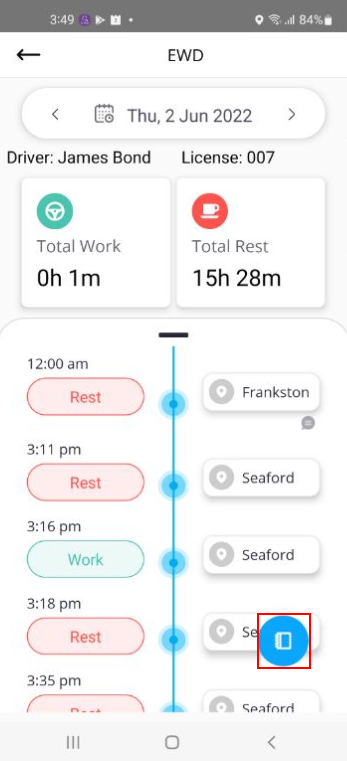 3. The next screen will take you to 5 different options. Choose the "Non Compliance"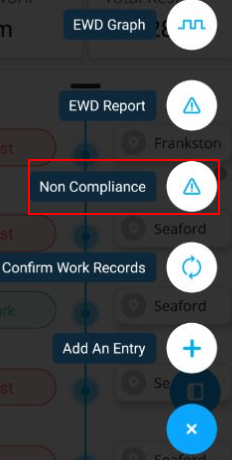 4. You can now view all breaches made.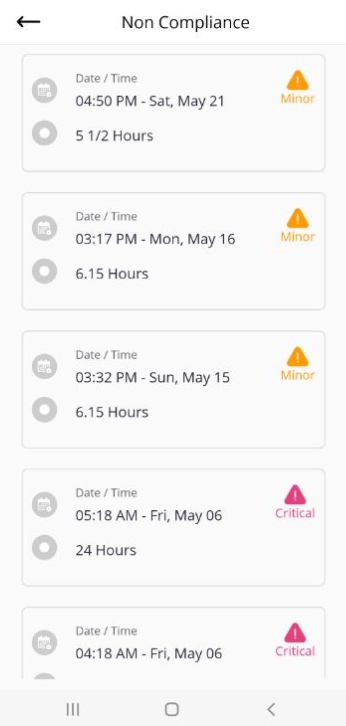 5. All breaches that are made, will stock up in this view.